When Darkness Whispers: A Paranormal Romantic Suspense Novel
"WHEN DARKNESS WHISPERS by Lisa Carlisle is a mix of military romantic suspense, paranormal/urban fantasy and serial killer thriller all woven together to make an AMAZING book!" ~ A Top Pick from the Romance Reviews
"When Darkness Whispers is listed as a paranormal romance; however, it also has action, adventure, science-fiction, and suspense. There's something in this story for readers of all genres… an excellently entertaining quick and smooth read." ~ Boundless Book Reviews.
"Wow If I could give this story more than 5 stars I would… Suspense, Mystery, and Thrills all in one book." ~ Book Nook Nuts"
What a fantastic page-turner that wowed me from the get-go! An action-packed, contemporary PNR must read full of suspense that kept me glued to my seat! … This has a fresh, new storyline, with great descriptions, full of surprises and witty dialogue with relatable characters that will keep readers engaged & turning pages just like I did!"  ~ Amazon reviewer
"An awesome read! I couldn't put it down… Out of all the books I have read from this author, I have to say that this book is now my new favorite." ~ Amazon reviewer
"Wow Ms. Carlisle has outdone herself this time. You have action, adventure, suspense, forgotten love, shifters, what more can you ask for." ~ Amazon reviewer
"I think Lisa Carlisle has turned into mystery books! Daaamn and this was a good one!" ~ Amazon reviewer
---
Dress Blues: A Second Chance Military Romance
"Wow! Dress Blues is a fun second chance romance that just makes you smile! It's a story that grabs you by the heart and gives it a little tug." ~ The Jeep Diva
"I enjoyed this quick, easy to follow and thoughtful story. Jack and Vivi's story was relevant, sexy, and engaging.   I am relishing this series and look forward to the next installment." ~ Books and Bindings
---
Pursued: A Vampire Blood Courtesans Romance
A Night Owl Reviews Top Pick! "Mia is a very bright student, who, against her better judgment, decides to become a Blood Courtesan to help pay for her school tuition. Renato is a vampire, and one who has plenty of secrets to hide. I found them to be witty and engaging, and thoroughly enjoyed this tale." 
"This is yet another amazing book in the world of the Blood Courtesans and yet another hot, sizzling story that keeps you glued to your reader. Loved it." ~ Book Nook Nuts
"I absolutely love these Blood Courtesan Romances, they portray such a passionate and human side to vampires, that they are just as capable of showing compasion. They just need someone to bring it out, after all they too were human once." ~ Read Our Thoughts Book Blog 
"You will find each and every story in the Blood Courtesans series to be Unique and Exciting! Everyone you read will have you glued to the pages! Warning this series is very addictive!"
"Wow this incredible story will keep you glued to the pages! It is so exciting, funny, suspenseful, sweet, and oh so scorching hot!. You will love it!"~ Roxie's Romance Reviews
---
Tempted by the Gargoyle
"I can't say how much I loved Larissa and Roman. The smoldering chemistry between the two is almost story enough. The complex battle of good and evil that is at the heart of the tale is fascinating as are the struggles of the characters."
~ A Night Owl Reviews Top Pick!
"Tempted by the Gargoyle was an interesting mix of PNR and a tough cop heroine…
I definitely recommend this book if you like a tough heroine and a fresh take on PNR"
~Five Stars from Nerd Girl Official
"Paranormal Romance IS my favorite genre. Having said that, I absolutely loved this book!"
~ Boundless Book Reviews
"This my first gargoyle romance book and I really enjoyed it. For a shorter novel it held a depth that I wasn't expecting.
…If you're a fan of steamy romance, action that will keep you wondering what will happen next, and the paranormal, then this book is definitely for you."
~ Love Bites and Silk Ties
---
Seth
"Lisa Carlisle transports readers to a mystical Scotland where wolf shifters and gargoyles not only exist they live together on a magical island with fairies. Seth is an absolutely wonderful hero, a fantastic mixture of stoicism and emotion. I love how Alpha male he is even as the beta of his pack."
~ A Night Owl Reviews Top Pick!
"I loved the previous books in this series, so I just knew I would love this one too. After leaving his pack and being rescued from drowning Seth meets Hailey. These two have an instant connection… This is a very well written story and I loved every word of it. I look forward to reading more from this series."
~ Nerd Girl Reviews
---
Knights of Stone: Bryce
"The first I've read from this author or series, I'm more than a little obsessed with Gargoyles now. Of course, I always was intrigued by them, and have read several wonderful stories that feature gargoyles, but this series centered around a Highland Clan full of Gargoyle shifters was just too intriguing to pass up." ~ The Jeep Diva
"Mairi and Bryce fall in love hard and fast. I must say that it takes a talented author to make this sort of thing work, and Ms. Carlisle has certainly pulled it off in this story."
"The pacing is great, and I was so wrapped up in their story that I read the entire book in one sitting. I recommend fans of paranormal romance pick up a copy of Knights of Stone: Bryce today." ~ Long and Short Reviews
Knights of Stone: Bryce by Lisa Carlisle is a spicy, seductive, passionate, and witty read. The story of a forever bachelor who is resigned to never mating and a female who has watched the brutal murder of her entire clan coming together and taking us on an adventure ride and seduces our hearts with their passion.
This book and series is a MUST read! ~ Sensuous Reviews
"Lisa's gargoyles are hot, sexy rock-hard rock stars. Each of the books in her Knights of Stone series have been exciting, enthralling and exceedingly entertaining and I can't wait to see which brother will be seduced next! I highly recommend KNIGHTS OF STONE: BRYCE to anyone who enjoys imaginative paranormal urban fantasy romances!" ~ Reading Between the Wines Book Club
Knights of Stone: Lachlan
"I started reading this book and in what seemed like minutes I was hooked. I could not put this book down. It was funny, sexy, and fascinating."
"If you like shifter books, romance, and hot alpha men, you have to read this series. These magical creatures will bring a smile to your face and maybe put you in a happy place."
~ 5 Stars from Alpha Book Club!
"This is a fantastic story about three different types of beings… the ending is quite beautiful!"
~ 2 Girls Who Love Books blog
"Man do I love these gargoyles! They are hot and Rock Stars and, and…I just love them! I loved rough and tumble Lachlan's story."
~ Read Our Thoughts Book Blog
"…a yummy, sexy, action-packed, well-paced and thoroughly enjoyable installment in this series. The author's original take on gargoyles is quite refreshing and I liked both primary characters. I also enjoyed catching up with Mason and Kayla, the gargoyle/tree witch pairing from the first book. I recommend this series to anyone who enjoys unique paranormal urban fantasy romances.."
~ Reading Between the Wines Book Club
Knights of Stone: Mason
A Staff Pick at All Romance!
"I love a paranormal book that has multiple beings, in this book there are Gargoyles, witches and  wolf shifters. The plot has twists and turns taking you through such a unique and mysterious world… Great story, great characters… Very unique!"  ~ Up All Night, Read All Day Book Reviews
"Kayla and Mason fall in love despite their differences, despite being different. It is a new way of telling Romeo and Juliet. You cannot be with them because of something their ancestors did, and the kids saying I do not care about that, I want to be with them regardless. A lesson many of us need to learn. I would recommend this book to anyone wanting something a little different from their normal." ~ 5* from Books and Beyond Fifty Shades
"I believe this is the first time I've read a story of a gargoyle shifter, and it's really refreshing to see something new. Ms. Carlisle has definitely piqued my interesting and I'm really looking forward to this new series.
You may read this book because you enjoy a kilted male; you should read this book if you like shifter's romance; but you MUST read this book if you are ready to surprised with a fresh new concept in a tantalizing new series!" ~ More Books than Livros
" A lot happens in this short story and it makes it a very enjoyable read." ~ Paranormal Romance Junkies
"Witches, shifters and gargoyles, oh my! With a little drama, good characters and lots of heat, Knights of Stone is a great start to what looks to be a promising series." ~ The Jeep Diva
"A Hot Witch and a Hotter Gargoyle??? A steamy good read!"
~ Gabi, Guilty Pleasures
"This is the first time that I have come across gargoyle shifters, though, and I must say: Wow! I wasn't sure what to expect from this, but I was duly impressed. Carlisle has built a very different, imaginative, and complex world that was a lot of fun to get lost in." ~ The Novel Girl Reads
"The author's concept of gargoyles is quite unlike any of the previous gargoyle books I've read. I also liked both primary characters. The couple had a sweet and hot chemistry and, even though prospects for their romantic relationship seemed sadly doomed, I held out hope. Indeed, fate seemed to have their future and the island's intertwined. I would recommend KNIGHTS OF STONE: MASON to anyone who enjoys paranormal urban fantasy romances." ~ Reading Between the Wines Book Club
Dark Pursuit
"The series is beyond-awesome and Dark Pursuit is a great addition to it. If you enjoy steamy paranormal romances, I highly recommend that you check out Lisa Carlisle's Chateau Seductions series."
~ Reading Between the Wines Book Club
Darkness Rising
DARKNESS RISING by Lisa Carlisle is an intriguing, highly emotional introduction to her Chateau Seductions series. I'm already a fan of Lisa's Knights of Stone series which features gargoyles along with witches and shifters.  When I saw that her Chateau Seductions series also involved gargoyles with the addition of vampires in conjunction with an artful theme, I knew I had to read it!
~ Reading Between the Wines Book Club
5* – "Lisa Carlisle does a fabulous job going through parts of Antoine's life that were never discussed in previous stories. Through Darkness Rising, we learn why Antoine is the compassionate person that he is, and we learned what made him that way. I loved the struggle for Antoine after he first was turned into a Vampire/Gargoyle hybrid. He could have turned and became a monster, yet, he was able to keep as much of his humanity as he could. That is what makes him so loveable throughout this series." 
~ Books and Beyond Fifty Shades
Dark Stranger
5* – "I have read the first 2 books in this series and could not wait to get my hands on this one; and I was not disappointed. The thing I love most, is that while this is a story about paranormal creatures, you can still relate to the trial and tribulations that they go through. You can relate to how each character is feeling, even though you are nothing like them."
~ Books and Beyond Fifty Shades
"This book is the third in this series and once again Lisa Carlisle has shown how so much can be put into so few pages. The characters from the previous book appear but the story revolves around Cameron and Nadya. Emotions, confusion, hot sexy scenes are all included and it was nice to have Nadya as the shifter rather than another male paranormal."
4.5 Stars from Long and Short Reviews
Dark Muse
"While it is a story about struggle, it is also about love; and doing whatever needs to be done to be with the one you are attracted to. I really enjoyed the dynamic between Gina and Dante. This story has the perfect amount of witty banter, sex, and romance."
– 5* from Books and Beyond Fifty Shades 
"A wonderful continuation of the Chateau Seduction Series. Involves the previous characters, but definitely a stand alone book as well. I love the new (to me) aspect of the paranormal. I often find hot sex scenes are put in merely to enhance the scene, but in these books the romance and sex intertwine and fit perfectly into the story."
~ Long and Short Reviews
"Gina and Dante had chemistry galore! I liked that we get to be there for their first entertaining meeting and then watch their flirty attraction take off. It's a fast-paced tale and their relationship goes from sweet to very hot quickly! Dark Muse is not just a romantic tale. In addition to Gina's and Dante's love story, the island, itself, is not without danger."
Reading Between the Wines
Dark Velvet
"Lisa Carlisle's Dark Velvet is a darkly sensual vampire story with lots of depth and spice to the story. The story is action-packed with smoldering sex scenes. It will grab the reader's attention from the start and never let go." 
"Dark Velvet has a dark eroticism that makes you want to be Savannah. It is a book that is a good, quick and darkly thrilling read."
– Books and Beyond Fifty Shades
"Looking for a sexy vampire novel? If so, then this is definitely a must buy!"
"…insanely hot chemistry between the female protagonist Savannah & vampire Antoine.  Their intensity starts off right away and you're not a chapter in before it takes off like a rocket. 
"Carlisle gives readers a blend of the paranormal and the erotic. This novella was a very enjoyable read for me. The setting on DeRoche Island was beautiful, and felt like it was from another time. The chemistry between Savannah and Antoine is sure to draw the reader in as well. 
Dark Velvet is the first novella in the Chateau Seduction series. I am very excited to read Carlisle's next installment!"
"Sexy, dark, full of intrigue, art, and paranormal sexiness, Dark Velvet has it all in one hot package!"
~ Lisa Fox, author
"An Enchanting Story, as rich and sexy as Dark Velvet  – This is a seductive Gothic tale that will draw you in from the first page. I highly recommend Dark Velvet." 
~ Cornelia Amiri, author
---
Temptation Returns
5***** – "This is a great short read that I loved!" ~ Book Boyfriend Hangover
5***** – "…I honestly LOVE LOVE LOVED it. It was cute, sexy, heart pounding, sad, emotion. It was a great story, with believable characters. Real life situation, and a true ending." ~ Booklovinjunkie
5***** – "Temptation Returns by Lisa Carlisle was a great story. Oh, how I fell in love with Antonio right from the first page. A marine who is back from four years of service fighting in Afghanistan, he seemed so forlorn, searching for something that perhaps was lost until he meets a fortune teller at a fair who directs him to the woman he wants." ~ Love Bites and Silk Ties
4.5 Hearts – "This saucy little story hit the spot with interesting characters, some humor, some spice, and a thoughtful NA second chance love story about a returning vet with a few issues."
"I enjoyed the story, humor, and steam – oh yeah, did I mention the spice?  Let's mention it again just to be safe." ~ Books and Bindings!
Dress Blues
"Dress Blues has an interesting premise and entertaining storyline, and with an added bonus of kitty cats… Jack and Vivi's story was relevant, sexy, and engaging.  I am relishing this series and look forward to the next installment." ~ Book Boyfriend Hangover
---
Gargoyle's Embrace
"The chemistry between Danton and Tracy is scorching."
"Gargoyle's Embrace is the fifth book in the Underground Encounters series by Lisa Carlisle. While this book is part of a series, it can be read and enjoyed as a standalone novel. I found this book to be well written. The main and secondary characters were genuine and fascinating. At only 50 pages, it does not have the feel of a quick read with a clear beginning, middle and end. Overall, this was a great book."
"I enjoyed this paranormal romance story. This is a fast-paced story that is filled with action and a couple of blazing hot sexual encounters between the two main characters. I liked Tracy. She is strong and very intelligent. She has trust issues thanks to her creepy and crazy ex-boyfriend. But deep down she knows that Danton would never hurt her. I also liked her inner monologue, especially when it came to what she thought about Danton. I liked the gorgeous Danton too. He is strong, protective and simply adorable. I loved the way he was more than willing to fight her battles, but when danger found her, he let her fight the person — if you can call him a person — who wanted to hurt her. The love scenes between them are melting hot." 
~ The Romance Studio
4 Hot Gargoyle Angels from Indy Book Fairy

"I like this book, it was a quick story but worth reading.  I would love to have a sexy, hot man appear b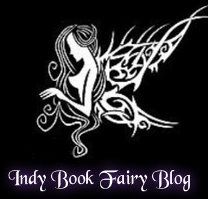 efore me."
5* – "Original & Fun With A Hot, Yummy Hero"
"Why she gravitated toward this one gargoyle while several others were perched around the club, she didn't know. She found something compelling about it, drawing her in."
Pink haired Tracy tends bar at the mysterious underground nightclub, Vamps. Defying a restraining order her ex drops by the club to cause trouble. Tracy is rescued, not by a white night, but by a gargoyle. As a protector of the human race, the gargoyle, Danton, transformed to his blond, brawn, tan and handsome human form and quickly took care of her ex.Tracy takes this luscious gargoyle home with her, but keeps her pepper spray handy. They have 24 hours together before he turns back to stone. Danton reveals that if a gargoyle and the one he's protecting fall in love with each other, the gargoyle can move back and forth between the two worlds – gargoyle and man.Danton's connection and feelings for her run deeper than the passionate sex they share. But Tracy needs to realize how deeply they connect and complete each other before Danton turns to stone again.
This is the fifth book in the Underground Encounters series. All are paranormal romances connected to the club Vamps. This is an amazing series. It's original and fun with hot and yummy heroes. The author, Lisa Carlisle pulled me in to the story and I easily connected to the characters. This novella is a true page-turner. I love the entire series and highly recommend, Gargoyle's Embrace. ~  Cornelia Amiri, Author of the Dancing Vampires series.
5* – "Gargoyles Embrace – Fast & Steamy"
"I jumped into the middle of this series. And I still enjoyed the story. I am intrigued by gargoyles. I liked how the heroine acted to Danton transformation. Most would have freaked. The end was perfect. I do so love HEA."  ~ Reader Review.
Bloodlust and Metal
"Heavy Metal, vampires and shifters make a great combination in this mesmerizing paranormal romance… The attraction between Devon and Layla radiates from every page and no matter how much they fight it the sex scenes are red hot and scorch the reader with their fiery passion."
"The relationship between Devon and Layla in intricately built to lure the reader in. The enticement of love built from the ashes of the past is like catnip keeping the reader sitting on the edge. The evolution is amazing and demonstrates life can change even the most hardened heart."
"Bloodlust and Metal is a wonderful and enticing story."
Coffee Time Romance and More
Rock Me Tonight
5* for Rock Me Tonight
A Top Pick by Night Owl Reviews
"The chemistry between Lily and Nico is off the charts. The sex is hot and steamy. They are a great match together in and out of the bedroom."
"Overall, this was a great book. I loved that I was surprised and intrigued in reading the book and the summary did not give away the main focus of the book. I really hope there is a sequel."
Night Owl Reviews
"The one area that never failed to excite in this story was the sex – anywhere and everywhere, with the alternating POV between the characters giving very realistic reactions, even when it was boneless panting. Lisa Carlisle has penned a really good story here in this installment; I'm now going to search out the first two in the series."
"Rock Me Tonight is an entertaining story with interesting characters and a seemingly insurmountable obstacle between two lovers." ~ You Gotta Read
FIRE (Fiery Nights)
5 Candles
"I don't want to spoil the story but let me say this… you NEED to go and read this, NOW!"
"You can actually see the story being played out as if it was a movie in front of your eyes. You feel yourself totally immersed in this book, unable to put it down!"
"There is steamy sizzling hotness and then totally pure romance that makes you awww out loud! The HEA (Happily Ever After) is one of the best I've read and I highly recommend this story to anyone and everyone!" ~ Satin Sheets Romance
"Fiery Nights is an imaginative tale about witches and elementals, vampires and plain old creepy people... the plot was entertaining, the setting was well defined and the sex scenes were yummy." ~ You Gotta Read.
On Fiery Nights: "As good as the first! This is the second in the Underground Encounters series. I was pulled in right from the first word, I could not stop reading to find out what happens next. Once again, the characters are all unique and well-developed. I look forward to more from this author!" ~ Reader Review

5* – "Sizzling… "Gifts are different for everyone. Maybe she has an affinity with some type of good spirits. Or maybe her gift is a connection with you. The light to your darkness."
      In book two of the Underground Encounter series, the heroine, Maya, is the best friend of Nike, the heroine form Smoldering Nights. After hard work as a firefighter, Maya, dressed in a sexy pirate wench costume, celebrates Halloween at Vamps, a hot goth club. There she meets the tall, dark, handsome new owner of the club, Tristan Stone. He is a paranormal being, other than a vampire, but just as sexy and mysterious. Tristan and Maya connect well in more ways than one as she discovers that with her own paranormal gift she may be the same type of being.
     The writing has a smooth, seductive flow. I loved this slick, sizzling paranormal romance and its engaging characters. I highly recommend Fiery Nights." ~  Cornelia Amiri, Author of the Dancing Vampires series.
SMOLDER (Smoldering Nights)
"If you are looking for a short story full of action and passion then pick up Smoldering Nights and get ready to be hooked on the series." ~ Sizzling Hot Book Reviews.
"I enjoyed this paranormal romance story… I liked Nike, not only she is a firefighter, which makes her hero material, but she is also strong, intelligent, and is super confident… The love scenes between Michel and Nike are hot." ~ Romance  Studio.
"Smoldering Nights is a fun short story about a girl and her vampire." ~ You Gotta Read
"…Smoldering Nights is an entertaining, sexy novella with a strong heroine and intriguing hero thrown into a suspenseful life or death race for their lives." ~ Bitten by Books
5* – "Slick,Sexy, Suspenseful… "Listen, buddy, I just saw a wall blow up, a man whom I was kissing sprouted fangs and jumped out a window, and now two men, if they even are men, are after me. So cut the crap. Who are you? No, what are you? Why are they trying to kill you? And what the hell is going on!"
     After hard work as a firefighter, Nike and her friend Maya take a girl's night out at Vamps, a hot goth club. There Nike spots the hot, mysterious French hunk from her rock climbing gym, Michel, who is also the owner of Vamps. Suspense an action ensues as a man, who has been after Michel for many, many years, blows up the club to try to kill him.
    "Lisa Carlisle has loved vampire stories since she was in third grade, when she had a crush on Dracula." Smoldering Nights is the first book of her Underground Encounter series. The point of view in Smoldering Nights and the Underground Encounters series is interesting and unique. The author uses first person point of view but switches it from hero to heroine by listing a header per scene or chapter as to which one she's using.
     I loved this slick, sexy, paranormal romance and its engaging characters. The book has both steamy love scenes and fast action with riveting suspense. I highly recommend Smoldering Nights." ~  Cornelia Amiri, Author of the Dancing Vampires series.
"Smoldering Nights is a very fun, hot read. It had me hooked from the opening setting: a club called Vamps, with drinks on the menu that had names like Dorian Gray. Definitely fit with my sense of humour.
     This book hits the ground running. The lust and action start off immediately, with our heroine Nike (named after the Greek goddess, not the shoe) at the club spotting French hottie Michel from her rock-climbing gym. (As a climber myself this detail thrilled me.) They get hot and heavy in a private room, until some creeps attack…and the supernatural element takes over.
What I really loved about Smoldering Nights were the heroines: Nike and her friend Maya were some seriously badass women, fire fighters who jump in to help when an explosion rocks the club (caused by Michel's Nightwalker enemies). Nike doesn't shrink from the paranormal or from love, demanding answering from Michel as they're on the run. Because of her strength, I fully believed their passion and her determination to help Michel overcome his past. Great characters and a great story" – Lena Loneson, Author of God of Ecstasy.
"This book had well-developed characters, an interesting storyline that kept you reading, and was certainly "fiery"! What more could you want?" ~ GoodReads reviewer
"I read this all in one sitting, its a great read!"
"I love the descriptiveness of the setting and development of these characters. Really–you can almost hear the music as you read the opening scene in the underground night club "Vamps," and then she's got you hooked on this story. You can feel the electricity between our heroine Nike and the sexy mysterious Michel."
"This novel was well written and drew us in to want to read what happens next. Strong characters round it out and make it stand out in it's genre. I highly recommend this for vampire/paranormal fans."
"Read Smoldering Nights!!! Don't think this is just another vampire book. It is a well written page turner! You connect with the characters from the very first page. I can't wait to read what happens next. Looking forward to Fiery Nights."